Call Us for Roll Off Container Rental in Orlando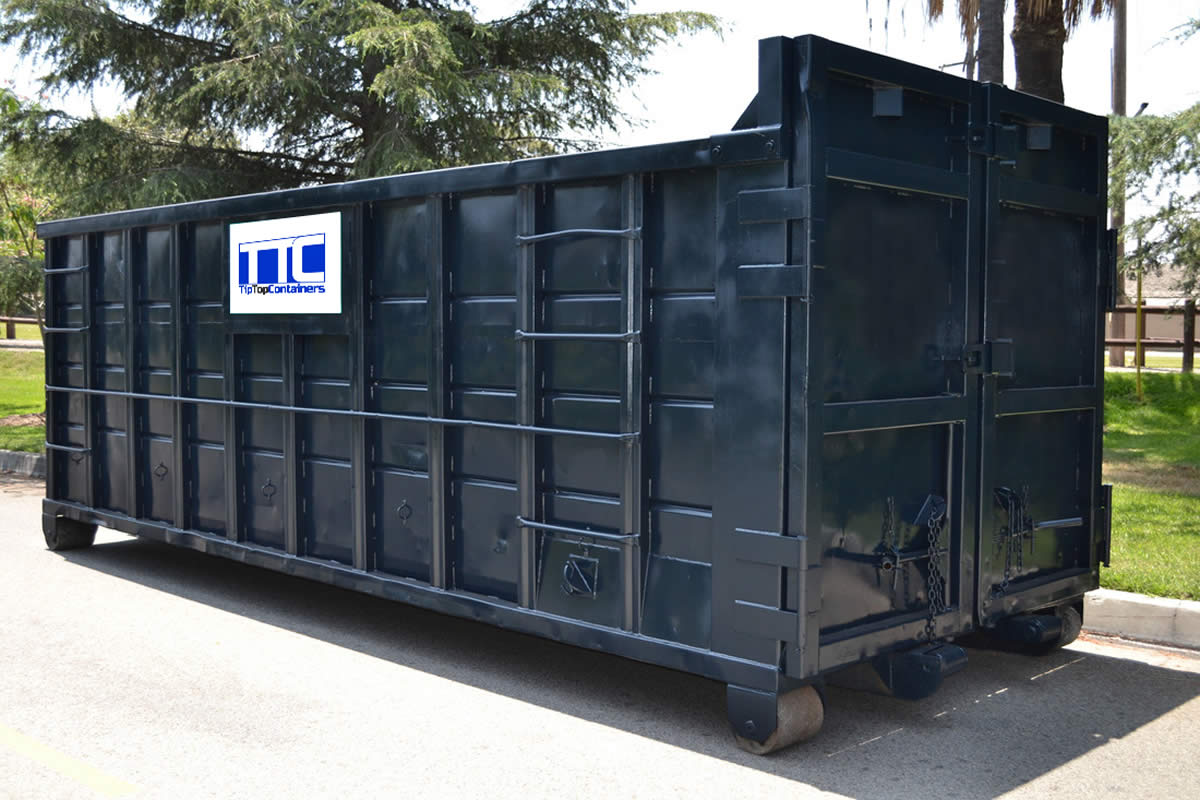 Are you thinking about renovating your house or business? Maybe there is a project that you just recently started that still has areas of the planning process that you need to work on, but the first thing first, you need to remove some of the unwanted objects around your area. You can't quite hire a trash removing company yet because you still haven't decide which items stay and which leave. When you are in the middle of the project, it is best to rent roll off containers to help clean up the property.
A roll-off container is a temporary container that is configured with small wheels that allows the container to "roll-off". Usually a truck will come to deliver and even pick up the container once you are finished with it. The container is hoisted up to a bed that can tip and roll the container on and off.
They can be used for both residential and commercial projects. Such projects consist of home remodeling, neighborhood clean up, landscaping, moves, spring cleaning and residential demolition. For commercial, office remodeling, store builds, commercial demolition and other construction projects.
Roll off containers are ideal for property owners who want to clean up their property at their own pace. Professional roll off container rental companies like us offer a variety of sizes that are customized for your needs to keep up with your lifestyle. The size of the container and the type of material hauled should all be considered. You can choose from open top, enclosed or compactor boxes. We also offer recycling options such as metal, plastic, cardboard, green waste, and aggregate materials. Other variables are also considered to offer you the best customized pricing.
Roll off container rental in Orlando includes removal of trash in the bins as well. Your request for removal services will be performed as soon as possible if not the same day. The time and money you save is unrivaled with roll off containers. You won't lose time on the job because the containers are not there. When you ask for a can, professional rental companies have experienced drivers that will deliver the can to you whenever and precisely wherever you need it.
Professional rental companies like us see your vision and hope to help that vision come true. We provide quality service that delivers your containers to you on time, and quality containers that are proper for your trash. We give you in depth analysis that is best for you and your business. Trash is not all the same; when you mix certain harsh chemicals and objects together it could cause a dangerous crisis without the proper container.
The purposes of roll off containers are endless. Many community service programs also use them for community clean up events. They are also ideal for demolition and roofing projects that you may have. Your plans and projects are achievable with roll off containers at your site. You can clean up your community and renovate your house with the customized rentals.