Frequently Asked Questions About Commercial Dumpster Rental in Orlando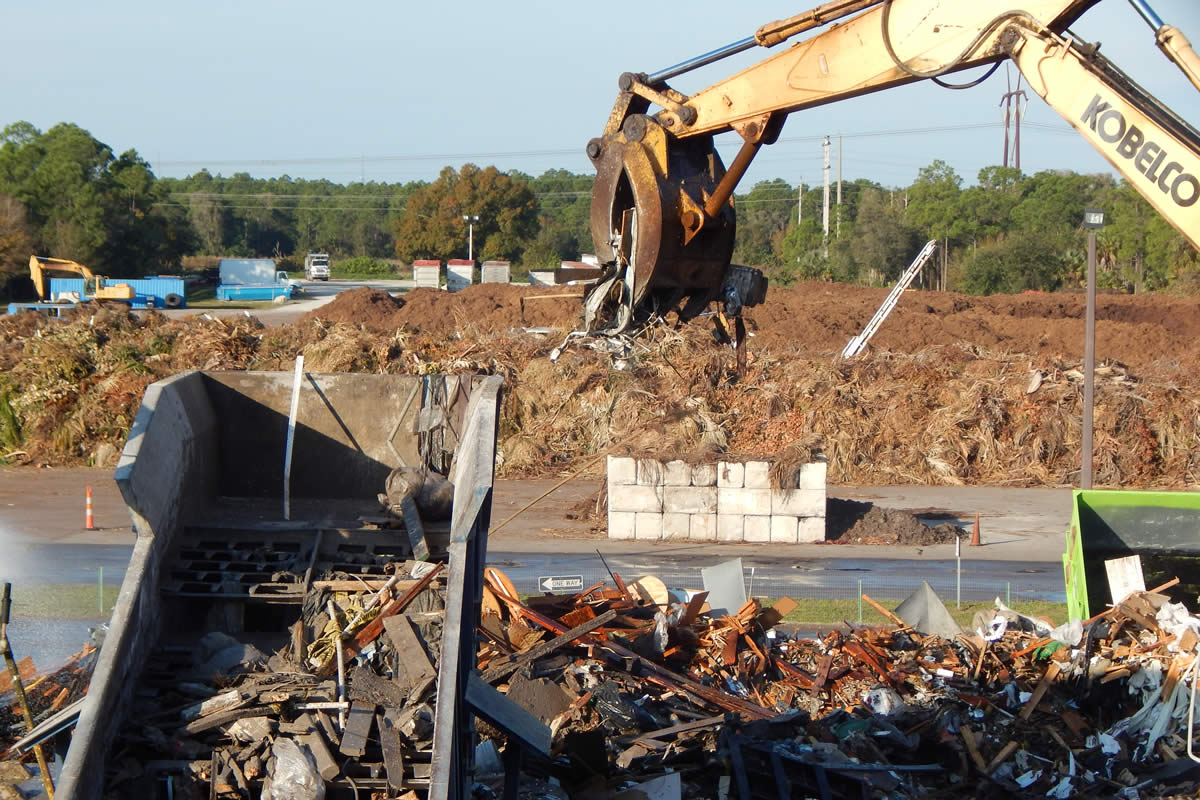 Introduction
If you are out looking for a business roll off rental dumpster in Orlando, you probably have a hundred and one question running through your mind. Such questions may be preventing you from scheduling the commencement of your next project.
Tip Top Containers will use this article to address and answer some of the most frequently asked questions, so many clients have before choosing a roll off dumpster rental in Orlando. We hope that at the end of this article, you would be able to make an informed decision on what is right for your project.
How much space do I need for a commercial roll off dumpster rental in Orlando?
The space you will need will largely depend on the particular size of dumpster you are renting. But to ensure that the delivery driver has the clearance he needs to leave the dumpster on the property, you should double the amount of height and width of the container you have chosen. Another thing you will need to take into consideration is the door swing available at the back of the dumpster. To make sure that the door opens unhindered, you need to add 10 feet.
How far should I make an advance order?
At Tip Top Containers, you can make an advance order by calling us first, at least, one day before your project kicks off. This is to enable us with the adequate time to prepare your dumpster and ensure you have everything you will need. To make sure that we deliver on the right time, we will prefer to schedule a delivery date, assuming you are not in much of a hurry. However, if, you will need the dumpster in the morning, then you will have to schedule it with us one day to the time that you need it.
Will there be any damage to my lot or driveway where the dumpster is placed?
To be frank, yes, it is very possible! That's why we encourage our clients to place some form of backing like plywood across the surface of the area where the dumpster will be set. It is the customer that would determine and confirm whether the surface area where the dumpster would rest on can bear the weight of the roll off dumpster, including that of any vehicle or machinery involved in off-loading and uploading the dumpster.
The fact is that all companies offering services relating to roll off dumpster rental in Orlando will always place a caveat that they are not responsible for any damages relating to the surface of the driveway.
What is the way forward if I need an extra haul?
You have the freedom to get an extra haul. However, there would be additional fees for that plus the original one charged for that particular service.
Does somebody need to be present during delivery or removal of the dumpster?
That would not be necessary at all. But Tip Top Containers will request that you leave clear delivery instructions for the driver so everything can go smoothly. If you didn't give clear instructions, the driver reserves the right to use his best judgment regarding where the dumpster should be placed in your absence. If, in the unlikely event the driver is unable to deliver the dumpster or the dumpster is obstructed during pickup, the customer would be the one to bear the charges, due to its inability to leave clear instructions.
What am I not allowed to put in a commercial roll off dumpster?
There are so many dangerous things that are prohibited from being carried or placed inside your roll off dumpster in Orlando. You will need to call us so one of our representatives can brief you on what to and what not to put in your dumpster.
Final thought
If you are out searching for a commercial roll off dumpster rental in Orlando, and you're not sure what is right for your project, call us at Tip Top Containers. One of our representatives would be on the ground to handle your needs. Never allow questions about commercial roll off dumpster rental in Orlando stop or delay your project. Just give us a call and let's help to roll-start your project.