How Many Pounds of Material Can You Put In A Roll off Container?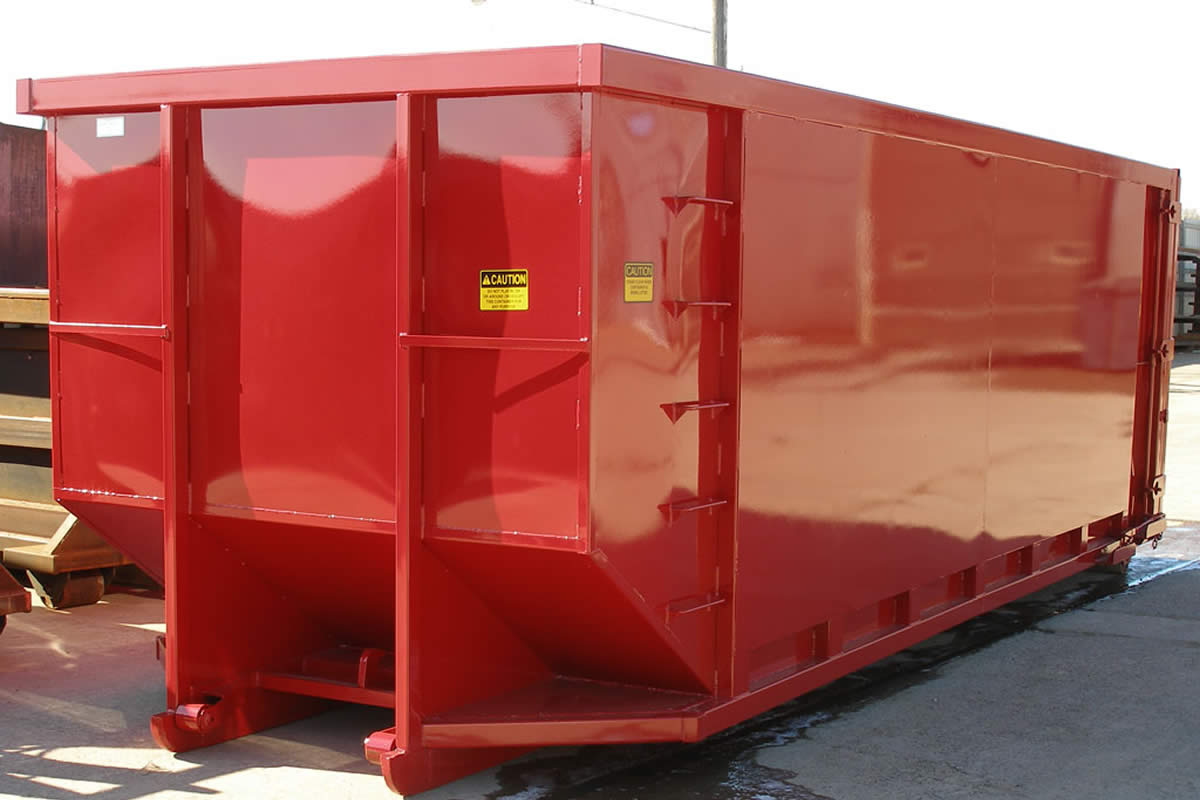 The actual amount of weight that can be put into any given roll off container rentals in Orlando will depend on the size of the bin in question. Below is an outline of the standard roll off container rental sizes, along with their maximum weight allowances so that when next you want to rent a roll off container in Orlando, you know what to watch out for.
10 Yard Containers - 1.5 Tons - 3000 lbs
These small containers are most commonly used for getting rid of general household items, like books, boxes, furniture, papers and small amounts of piping. They are good for thoroughly clearing out one small room. If you don't have a lot to pack, this is perfect for you.
20 Yard Dumpsters - 3 Tons - 6000 lbs
These roll off dumpsters are probably the most popular size used amongst home owners. They are great for getting rid of excess trash after dealing with some general maintenance on a house, especially when redecorating or cleaning out room in the attic. You can also use this for home renovation projects if you don't have so much to do.
30 Yard Containers - 4 tons -8000 lbs
30 yard roll off container rentals in Orlando are normally used on the lower end of the industrial scale. They can handle a lot of weight, which makes them great for dealing with waste from landscaping and heavy duty renovation projects.
40 Yard Dumpsters - 5 tons - 10000 lbs
40 yard roll off containers tend to only really get used on full scale construction sites. They can move an incredible amount of junk, but as they take up a considerable amount of room it isn't feasible to use these kind of bins on most commercial or residential sites.
One thing to remember when loading up any roll off container rental in Orlando, is that regardless of how much space may remain in the bin, if you are loading it up with heavy material you have to be extremely careful to not go over the specified weight limits. As if you do, it will not only cause trouble when it comes to the rental company trying to take the container away, but it can also lead to you being forced to pay an additional charge as a result.
Most people aren't going to be able to tell if they've gone over their roll off containers weight limit just by looking, but a good rule of thumb is that if you are filling the dumpster with heavy material (like dirt or concrete), don't fill it any further than half way. If you stick to that, you shouldn't have any problems.
For rolloff container rentals in Orlando, visit www.tiptopcontainers.com today for a free consultation to see what is best for you.