Four Reasons to Rent a Dumpster for Your Yard Projects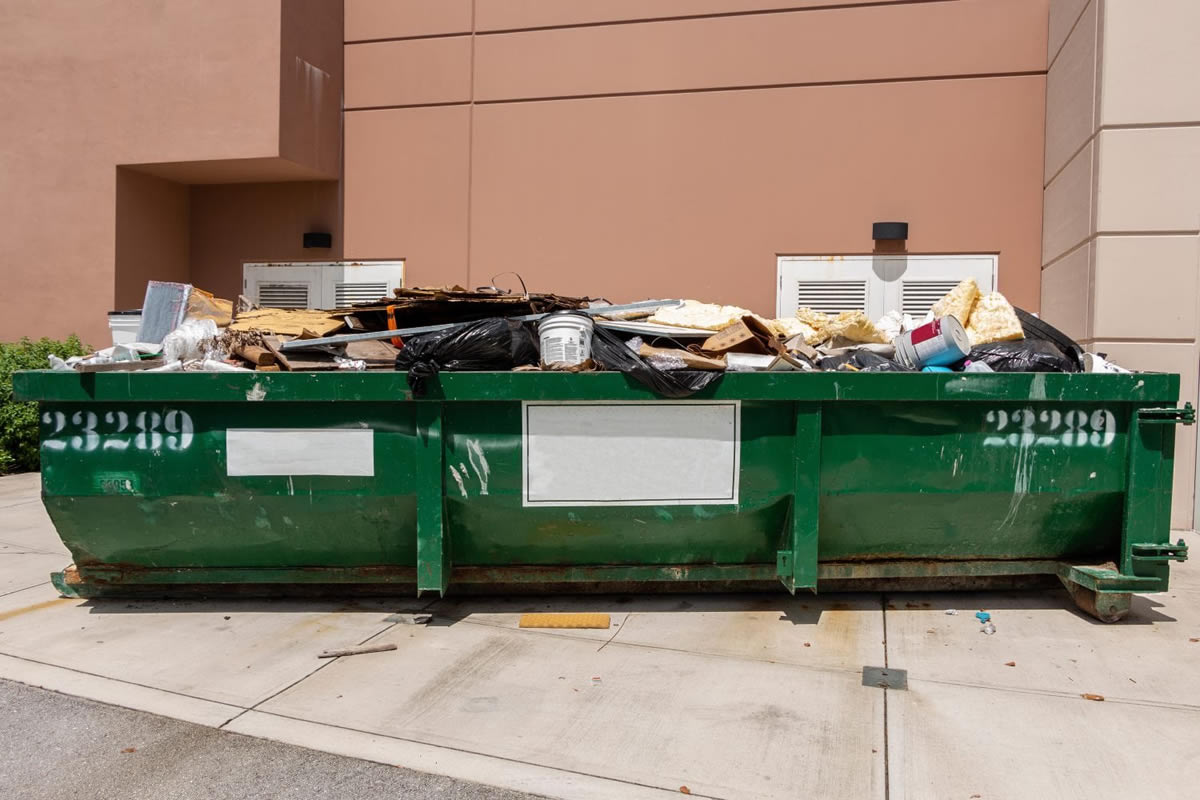 Are you looking to undertake a large yard project, such as construction of an outdoor structure, landscaping rehabilitation, or even a pool installation? There are many types of projects that you can do to update your Orlando home. However, before you get started, you want to consider how you will remove all of the debris from your project and your yard. This may require a roll off dumpster rental in Orlando to contain all of the trash as you work on your lengthy project. There are a few reasons why you may want to rent a dumpster for this year's yard project at your home.
Gives You More Space
Whenever you have yard debris scattered throughout your yard, it can take up a lot of space. This leaves your yard practically unusable until the debris is removed from the yard and placed in a dumpster. Also, it will limit the amount of space you have to complete the project you are working on. Instead of limit the space, you should haul this debris away to increase your yard space and make for a much more comfortable work space for your new project.
Makes Your Yard Safer
Typically, yard debris is full of branches or weeds that can pose safety hazards to you and your family. By removing sticks, tree stumps, weeds, sharp branches, and thorny shrubs, you are also taking away any potential dangers from your yard. This way, when you are completing your project or doing something in your yard, you won't have to worry about that eyesore.
Improves Curb Appeal
Yard debris creates an eyesore. It's that simple. Piles of old shrubs, dirt, tree stumps, shrubbery, and overgrown weeds can decrease the curb appeal of your home and create an ugly appearance in your yard. To prevent this from happening, consider renting a dumpster. It is an easy way to enhance your curb appeal quickly and without much effort on your part.
Makes it Easy for Removal
Without a roll off dumpster rental in Orlando, you will find yourself making multiple trips to the landfill yourself, arranging for special pick up times, or even taking out trash in intervals each week. This can take a lot of time and energy that can be better spent working on the actual project instead. Free up your time by simply renting a dumpster and removing that debris as soon as it is created. This will alleviate the stress associated with wondering how you will throw it all in the weekly trash over time.
These are just a few of the reasons why you may find yourself in need of a roll off dumpster rental in Orlando this summer. When you are removing debris from a large project, such as landscaping or new construction, you don't want to have to worry about hauling garbage out on a weekly rotation. Instead, get yourself a dumpster rental for a smooth project. Contact us today to schedule your rental.