Construction Site Waste Management Plan's Importance and How to Implement One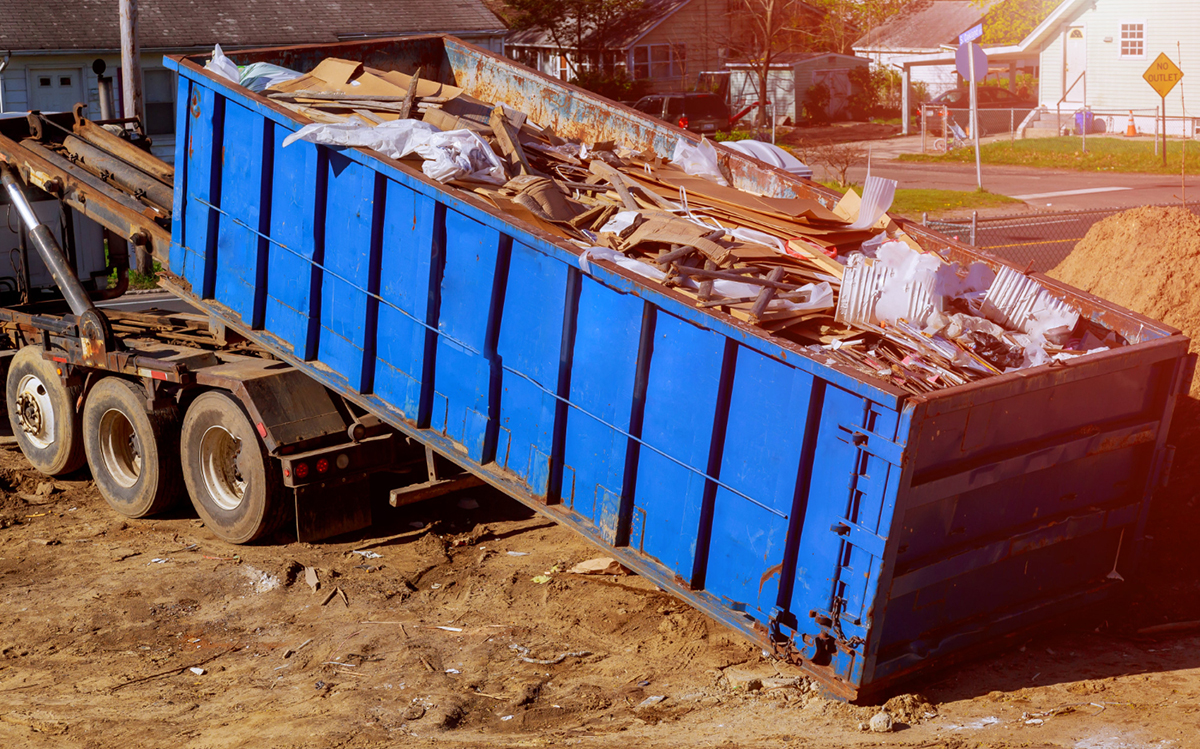 Construction sites have the reputation of being messy and chaotic, with debris and waste materials scattered all over the place. However, it doesn't have to be that way. The construction industry has become more aware of the need to manage waste effectively, and as a result, a construction site waste management plan has become an essential tool in every building project. In this blog, we'll discuss the importance of a waste management plan and how to implement one.
Benefits of A Construction Site Waste Management Plan
A construction site waste management plan allows you to manage waste in a way that is cost-efficient, environmentally sustainable, and legally compliant. It provides guidelines for handling waste materials on-site and ensures that construction waste is treated, recycled, or disposed of responsibly. Effective waste management practices contribute to preserving the environment and reducing greenhouse gas emissions. Besides, complying with waste management regulations helps you avoid potential fines and penalties, which can be costly.
Components of A Construction Site Waste Management Plan
A waste management plan has several components that make it effective. The plan should begin with a waste audit, which involves identifying the types and quantities of waste generated at the construction site. The next step is to establish waste reduction targets, which can include the use of prefabricated building components, recycling or reusing materials, and minimizing surplus inventory. The plan should also include procedures for waste segregation, handling, storage, and disposal. Finally, it should specify the roles and responsibilities of contractors, consultants, and other parties involved in waste management.
Implementation of A Construction Site Waste Management Plan
Implementing a waste management plan requires buy-in from all stakeholders involved in the project. The first step is to appoint a waste management coordinator, who will oversee the implementation of the plan. The coordinator will work with contractors and sub-contractors to ensure that waste management activities are carried out according to the plan. Other implementation processes involve training workers on the proper handling and segregation of waste materials, providing waste disposal points, and scheduling waste removal services.
Monitoring and Evaluating A Construction Site Waste Management Plan
Monitoring waste management activities allows you to track progress towards objectives, identify gaps, and make necessary adjustments. The waste management coordinator should conduct regular inspections to ensure that waste is handled and disposed of properly. Evaluating the effectiveness of the waste management plan enables you to measure the impact of your waste management efforts and identify areas for improvement.
Partnering with A Reputable Waste Management Provider
Partnering with a reputable waste management provider like Tip Top Containers can assist you in implementing an effective waste management plan. We offer roll-off dumpster rental services, construction debris removal, and recycling services to help you handle waste materials in a way that promotes sustainability and compliance. Our team of experts can guide you through every step of the waste management process, from planning to implementation to evaluation.
Conclusion
Effective waste management is critical to ensuring that your construction project is sustainable, environmentally friendly, and legally compliant. By implementing a construction site waste management plan, you can manage waste in a way that reduces costs, benefits the environment, and avoids potential fines. It's essential to partner with a waste management provider that understands your needs and can help you achieve your waste management objectives. Tip Top Containers is a reputable waste management provider that offers roll-off dumpster rental services and effective construction debris removal solutions. Contact us today for a free quote and take the first step towards effective waste management.