Roll off Dumpster FAQ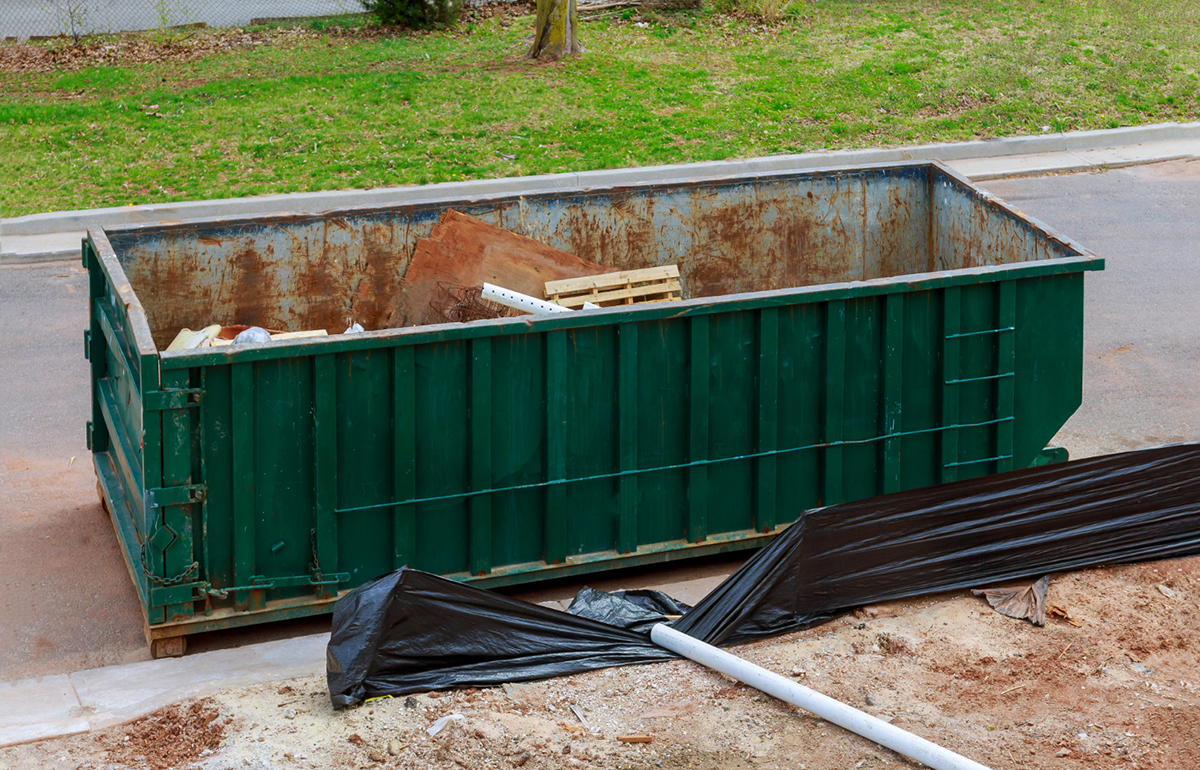 Roll-off dumpster rentals are a great solution for your waste disposal needs. From home renovations to commercial projects, these dumpsters can handle any size of debris while keeping your property clean and organized. But before you rent one, you may have some questions. In this blog post, we'll answer some frequently asked questions about roll off dumpster rentals to help you make an informed decision.

What is a roll off dumpster?
A roll-off dumpster is a large container that is open at the top and is designed to be transported by specialized trucks. Roll off dumpsters are available in various sizes, ranging from 10 cubic yards to 40 cubic yards. Because of their versatility and convenience, they are used for a wide variety of waste disposal needs, from construction debris to household cleanouts.
How long can I rent a roll off dumpster?
Most dumpster rental companies offer flexible rental periods to accommodate various project needs. The typical rental period is between 7 to 14 days, but you can always request an additional rental period if needed. Some companies even offer daily rentals, which can be helpful if you only need the dumpster for a short amount of time.
What can and can't go in a roll off dumpster?
Generally, you can put anything in a roll off dumpster, except for hazardous materials such as chemicals, batteries, and electronics. However, different companies may have specific restrictions, so you'll need to ask about any prohibited items before renting. Note that the weight of the waste is also a consideration, as exceeding the dumpster's weight limit can lead to additional fees.
What size roll off dumpster do I need?
Choosing the right size dumpster is critical to your project's success. Renting a dumpster that's too small means you may need to order more at an extra cost, while ordering one that's too big is a waste of money. The best way to determine the right size is to estimate the amount of debris you'll have, and then consult with your dumpster rental company for their recommendation. Consider factors such as the space available on your property and the type of waste you need to dispose of.
How do I rent a roll off dumpster?
Renting a roll off dumpster is easy. Start by contacting a reputable dumpster rental company in your area. The company will typically ask a few questions about your project to determine the right size dumpster for you. After that, they will provide you with a rental agreement and the total cost, which will vary based on the rental period, the size of the dumpster, and your location. Once you sign the agreement and pay for the rental, the dumpster will be delivered to your location, and you can start filling it up.
Conclusion
Renting a roll off dumpster is an excellent choice for anyone looking to dispose of large amounts of waste. By understanding the answers to these frequently asked questions, you can ensure that your renting process goes smoothly and that you're getting the best value for your money. If you're looking for roll off dumpster rental in Orlando, contact Tip Top Containers today for a free quote, and we'll be happy to assist you.